Self-Guided Tour
Tour In Person At Your Own Pace
Are you constantly on the go with school, work, social events, or other engagements? Don't have time to schedule a property tour during office hours? Try our self-guided tour option! You can tour the community at your own pace to see all of the amenities we have to offer without having to set up an appointment with a leasing agent. All you need is your phone and the Tour24 app!
Click below to learn more about setting up a self-guided tour!
Take A Self-Guided Tour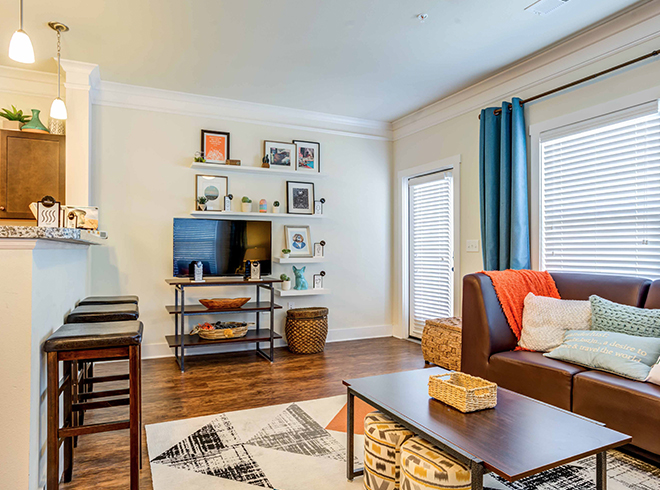 Guided Tour
Tour In Person With A Leasing Agent
We'd love the opportunity to meet you in person, show you around, and answer all of your questions! Our guided tours take approximately 30-minutes, during which we'll show you our community amenities and all our different available floor plans, so you can get a feel for the space. We're happy to answer any of your questions or help you to start a leasing application!
Click below to get in contact with us to schedule a date and time for your guided tour!
Schedule A Tour

Live Video Tour
Get A Live Walkthrough Of Our Community
Are you long-distance or just can't make it in to view the property in person? Our leasing team is happy to give you the full tour of the property through a live video chat platform of your choice. You get all of the benefits of being here in person, but you can schedule time between classes, during a break, or just from the comfort of your couch, instead of taking additional time to come out.
Contact us today to schedule a date and time for your live video tour!
Schedule A Tour